Nick Tompkins says it is vital that Wales "come back with an answer" when they head to Rome for a likely Guinness Six Nations wooden spoon decider against Italy.
Wales' penultimate game of this season's tournament will pitch together two teams with just one point between them.
While Italy have propped up the Six Nations table on 17 previous occasions, it is 20 years since Wales last finished bottom of the pile.
But after defeats by Ireland, Scotland and England – Wales' worst start to a Six Nations campaign since 2003 – their fate will effectively be sealed if they lose at Stadio Olimpico on Saturday week.
Wales have scored only three tries in three games, conceded 89 points, 12 touchdowns and 44 penalties, so a trip to the Eternal City where a vastly-improved Azzurri will await them should have alarm bells ringing.
"It is really important we come back with an answer – an emotional performance, but a controlled one," Wales and Saracens centre Tompkins said.
"It's important for this group to heal and be together in this time. We can't turn on each other, we have got to do this all together. We are all in it.
"We looked pretty good (against England), and then at times in the second half we let a couple of things slip and got caught in the kicking battle and didn't really change it in our favour.
"There was a lot of fight from the lads, and especially this week it has been phenomenal how they've applied themselves.
"We have just got to keep building, pick ourselves up, just get better every day."
England were helped on their way by Wales' largely clueless tactical kicking, which proved meat and drink to full-back Freddie Steward, who had a field day collecting wasted possession.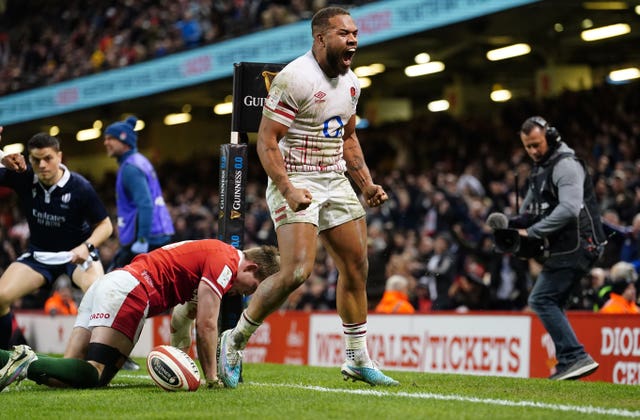 Steward was majestic and richly deserved his player-of-the-match accolade, yet Wales were left kicking themselves for not mixing and matching their tactics in a game that ultimately was not decided until England centre Ollie Lawrence's 75th-minute try.
Tompkins added: "Some of his catching was unbelievable. The way he controls the air is phenomenal.
"We didn't change it, change how we were going to kick and not just kick it back to him, so we fell in that trip a little bit. That is something we will definitely be looking at."
Wales 12th defeat in the last 15 Tests ended a week dominated by off-field issues and threat of a players' strike.
Compromises were ultimately reached affecting the Wales squad and far wider player-base across the four professional regions, and Tompkins says it is vital that there is unity between players and Welsh rugby powerbrokers moving forward.
"I hope things get done now," he said. "There is a lot of respect going forward, and it is about keeping working together to make it a fair shake.
"We all want to see the game grow in Wales and we all want it to be better. It's not anyone against anyone.
"Let's make these regions the best place to be and let's make Wales the best place to be."