Aaron Ramsey insists his focus is fully on Wales' Euro 2024 ambitions amid uncertainty over his Nice future.
Ramsey has triggered a one-year contract extension at Nice after playing more than 30 games for the Ligue 1 club this season.
But it has been reported in the French media that the 32-year-old midfielder wants a longer deal to stay at Nice and that may not be forthcoming.
"I'm not sure what my future is at the moment," Ramsey said ahead of Wales' Euro 2024 double-header against Armenia and Turkey.
"The most important thing is for me to focus on these games.
"We will find out in a few weeks' time, when everything has settled down a bit.
"My full focus is on Friday (against Armenia). I'll have to keep you guys (the press) waiting a bit longer."
Ramsey says his family, who have stayed in Cardiff while he has played in France and travelled to and from Wales, will be instrumental in the decision over his playing future.
It has led to speculation that Ramsey could return to Cardiff this summer, the Sky Bet Championship club where he began his career before moving to Arsenal in 2008 and spending 11 seasons in north London.
That particular rumour mill went into overdrive last week when Cardiff chairman Mehmet Dalman told supporters to expect an "exciting" signing this summer.
Ramsey said: "There's always rumours going around, isn't there? There is always that bit of noise.
"This season has been a success for me personally, I played a lot of games and some good football. The only thing missing was a few goals, but that will come again.
"The most challenging thing is being away from my family. That's the situation I find myself in.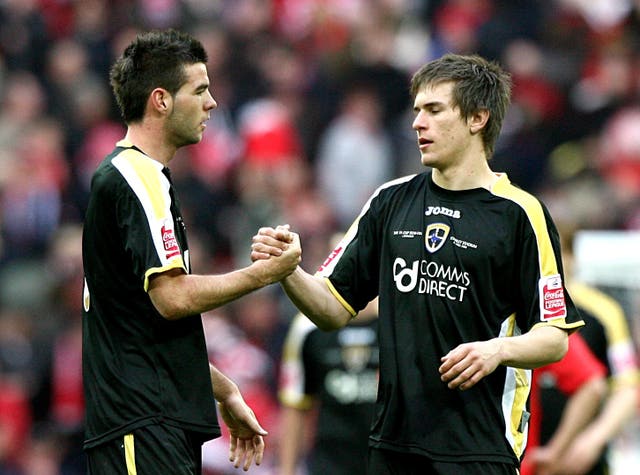 "I've been away from my family and seeing the kids growing up, missing out, it's always difficult. Difficult for anyone to go through, I imagine.
"Whatever we do going forward, we will be reunited and back together."
Wales host Armenia in Cardiff on Friday before heading to Turkey three days later, having made a positive start to Euro 2024 qualifying.
Rob Page's side picked up four points from their opening two games in March, drawing away to World Cup semi-finalists Croatia before beating Latvia at home.
Ramsey said: "This is a massive camp for us. The World Cup was a huge disappointment for us, and it was important to get off to a good start.
"To bounce back straightaway in those two games sets us up nicely.
"It's huge now to back that up against Armenia. It's a game we need to win and all our attention is on that."
Ramsey missed Nice's last four games of the season with a calf problem.
But he is confident of playing roles against both Armenia and Turkey, saying: "The last couple of weeks I did not play, but before that I had a good run of games.
"I got myself in good shape so there's not too much to be worried about.
"I've had a good season and we had a bit of a European run as well. I'm 100 per cent ready to play to help us win."